Wood and Horticultural Waste Recycling
In Singapore, 269,600 tonnes of wood waste and 229,300 tonnes of horticultural waste was generated in 2008. The recycling rate is 71% for wood waste and 42% for horticultural waste.
Wood and horticultural waste are usually processed into wood chips for composting, cogeneration or used to make new wood products. Used wood pallets and crates can also be reconditioned.
Let's take a closer look at wood and horticultural waste recycling:
Wood and Horticultural Waste Recycling in Singapore
Wood waste include pallets, crates, boxes, furniture and wood planks used in construction. Horticultural waste refers to tree trunks and branches, plant parts and trimmings generated during the maintenance and pruning of trees and plants all over Singapore.
Used wooden pallets and crates are usually sent to the recycling companies for repair and reconditioning. The pallets and crates are dismantled and the wood parts are cut to size and fixed back to form new pallets and crates.
Wood and horticultural waste are also sent to recycling companies to be grinded into wood chips. These wood chips can be used for composting, where they are piled together and turned frequently. After a few months, the wood chips would be broken down by microorganisms into mulch or compost.
This video shows a typical grinder for producing wood chips: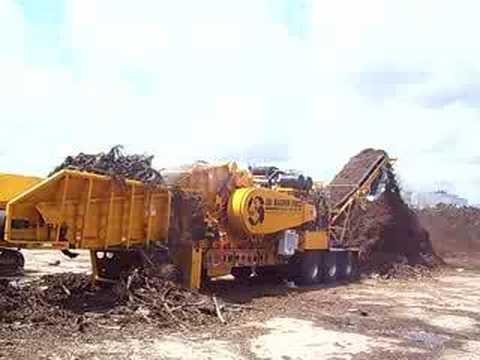 The wood chips are also used by some recycling companies to make new wood products. The wood chips are mixed with binders and pressed together to produce pallets, doors and floorings.
Some recycling companies use the wood chips as a fuel in cogeneration plants to produce heat and power simultaneously, whereas other companies process the wood chips and recycle them into charcoal products.
Collectors, Traders and Recycling Companies for Wood and Horticultural Waste
To find a recycling collector or someone who wants your wood waste, you can use our online business waste exchange, Waste is not Waste. We connect businesses and organisations that generate waste materials with those who want the materials, thus helping both parties save time and money while helping the environment.
Visit Waste is not Waste to learn more about us, the benefits and how it works. Remember that waste is not waste, but potential resources to be used again.
What Can I Do
If your company generates wood waste such as pallets and crates, you can find some way to reuse them. If they can't be reused, consider sending them for recycling via Waste is not Waste.
If you have some wooden furniture that you don't want, try to Give It Away or Sell for Cash before recycling them.
Related Content