Paper Recycling
Paper is one of the most common types of waste in Singapore and 1.26 million tonnes of paper waste was generated in 2013. The recycling rate of paper is 54% in 2013, and most of this paper waste is sorted, baled and exported overseas for recycling as there are no paper recycling mills in Singapore.
Let's take a closer look at paper recycling:
1. Types of Paper for Recycling
The different types of paper waste are collected and usually separated into the following categories for recycling.
Newspapers
Corrugated cardboard
Magazines
White office paper
Mixed paper
2. Why Recycle Paper
There are environmental benefits to paper recycling. According to Waste Online:
Producing recycled paper involves between 28 – 70% less energy consumption than virgin paper and uses less water. This is because most of the energy used in papermaking is the pulping needed to turn wood into paper.

Recycled paper produces fewer polluting emissions to air (95% of air pollution) and water. Recycled paper is not usually re-bleached and where it is, oxygen rather than chlorine is usually used. This reduces the amount of dioxins which are released into the environment as a by-product of the chlorine bleaching processes.
3. The Paper Recycling Process
At the paper recycling plant, sorted paper goes into a pulper where they are washed and screened to remove unwanted items like metals and plastics. The paper pulp then undergoes a floatation process to remove inks and adhesives. The resulting paper slurry is spread on wire meshes and drained of water using rollers to form sheets of paper.
Watch this animation video on the paper recycling process from RecycleBank: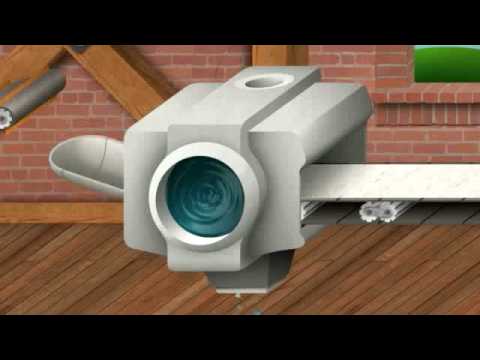 4. Recycled Paper Products
Paper waste such as white office paper, corrugated cartons and newspapers can be recycled back to its original use. Magazines, mixed paper, newspapers and corrugated cartons are recycled as cardboards, toilet papers, paper towels, egg cartons, kraft paper, etc.
Watch how toilet paper is made from recycled paper:
5. Paper Recycling in Singapore
In Singapore, about 1.26 million tonnes of paper waste was generated in 2013 and the recycling rate is 54%. Paper waste is usually collected through the recycling programmes and traditionally by the karang guni men, waste paper collectors and traders.
The paper waste are sorted by type, baled or placed in containers, and exported overseas for recycling as there are no paper recycling mills in Singapore.
6. Collectors, Traders and Recycling Companies for Paper
To find a recycling collector or someone who wants your paper waste, check out NEA's list of collectors and traders.
For companies, you can use the online business waste exchange, Waste is not Waste, to find someone who wants your waste.
7. What Can I Do
You can recycle paper through the various recycling programmes at home, in school and your office, or through the public recycling bins. But before you do so, remember to Reduce and Reuse your paper waste.